Classic Contemporary Garden in Fulham
As both of the owners work full time, the main focus was to let the kids and their dog run loose amid a robust and low-maintenance garden.
It was essential to keep the garden all at the same level to maximise the space used for fitness, training and boxing.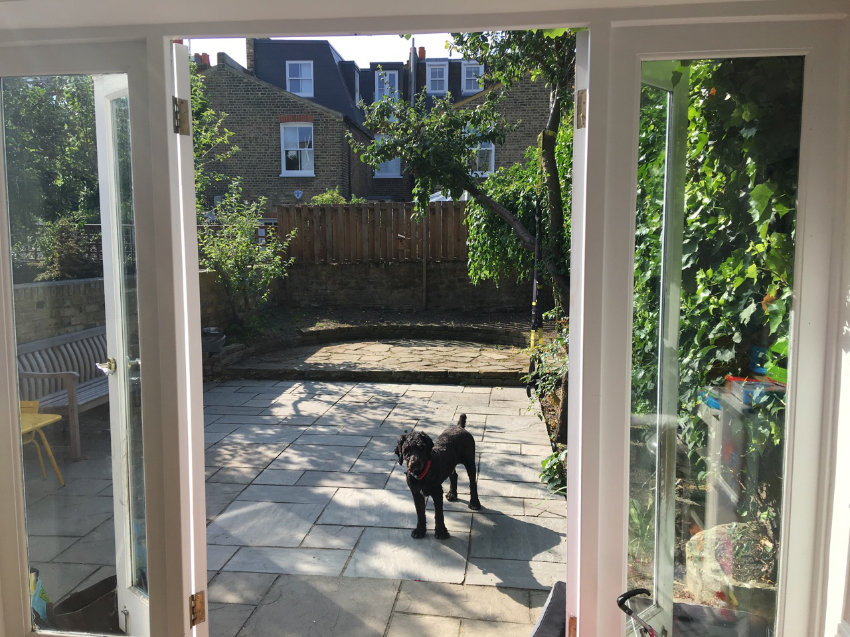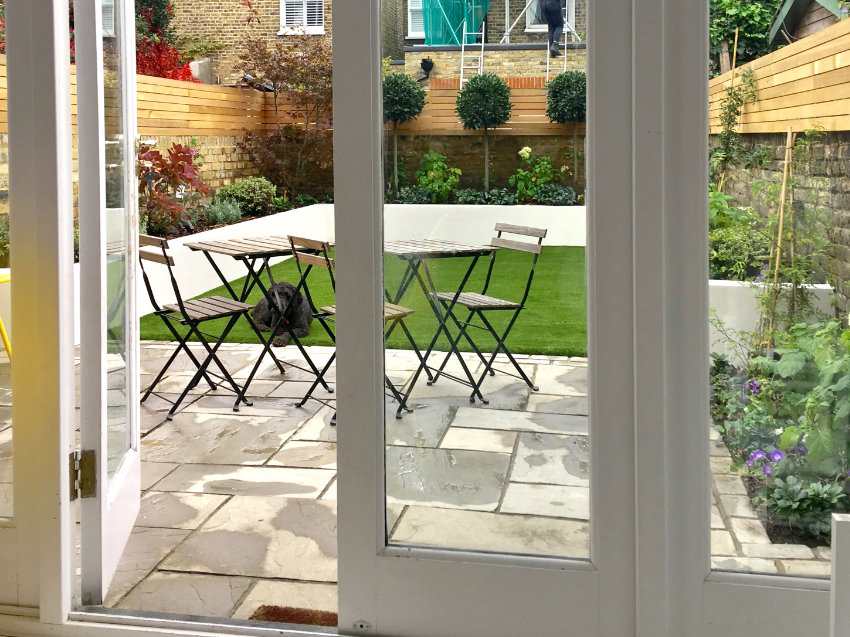 As the client may decide to extend her kitchen side return in a couple of years, hard landscaping works around this area had to be kept to a minimum.
A pergola in the side return was merely installed to break up the long 'corridor' and to allow climbers to cover the neighbouring wall.
A bespoke Western red cedar fence has been put up all around the garden walls to add some privacy and to hide the fact the walls were not all of the same height.
Neat and smart planting
The client wished to have very neat looking plants without being too formal. She was also very keen on having standard bay trees as these reminded her of her family garden in Spain.
Hydrangea Annabelle were repeated around the garden for their large showy spherical heads. Not only do they make a strong presence in the summer, they also present interest in autumn and winter when they catch the frost and low winter sunshine. Artificial turf (Chelsea from Easigrass) was chosen for its low maintenance quality.
Lighting
Highlighting different parts of the garden with spike lights brought depth to the garden when viewed from the kitchen and from the dining room.
Uplighting the trees at the back of the garden added vertical emphasis and drama at night. The open habit of the Acer palmatum 'Bloodgood' allowed light to fully display the branch structure and to project the shadow onto the wall behind.