Limited spaces such as terraces or balconies can be the most exciting and unusual outdoor spaces. They are primarily experienced through a window. Well designed they offer extra space for a relaxing secluded refuge.
How

can we help in the design ?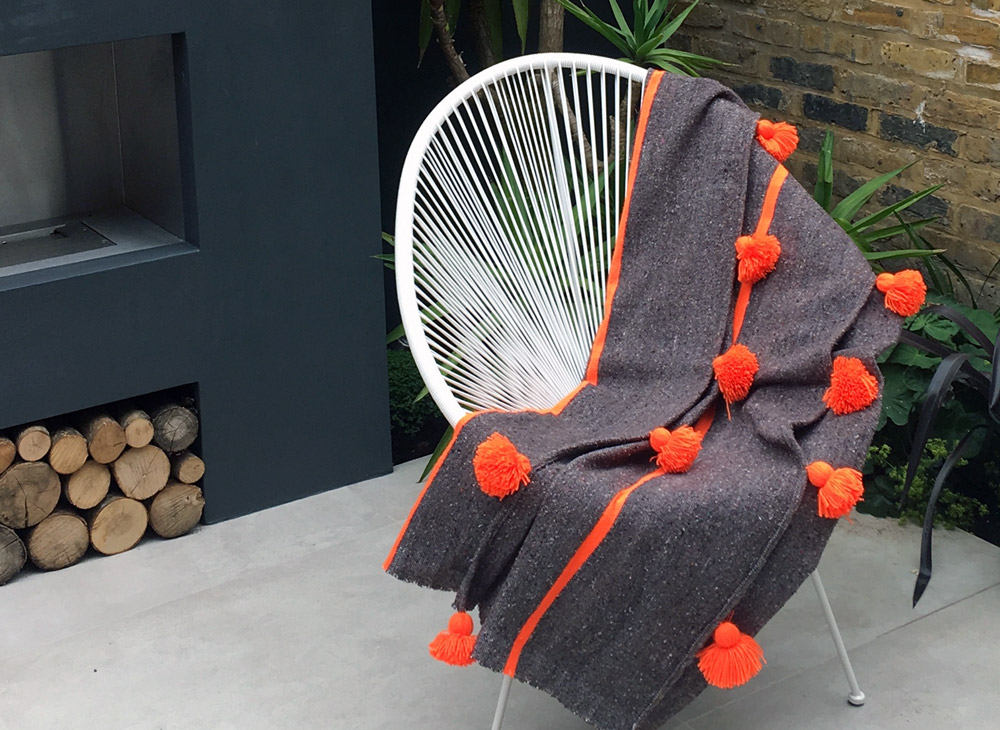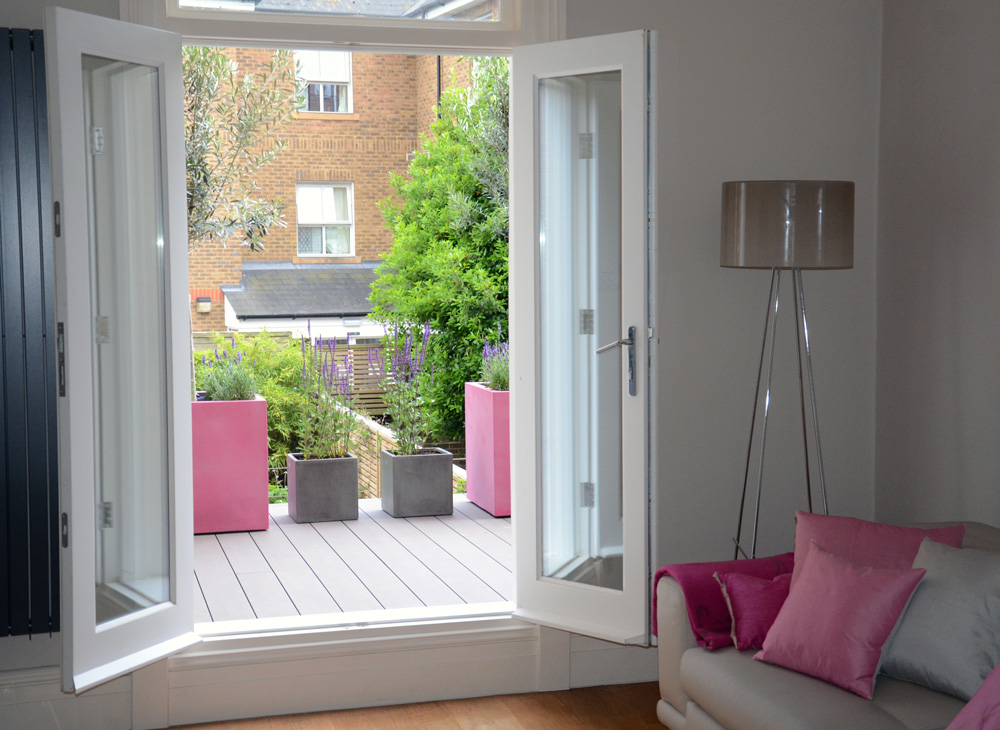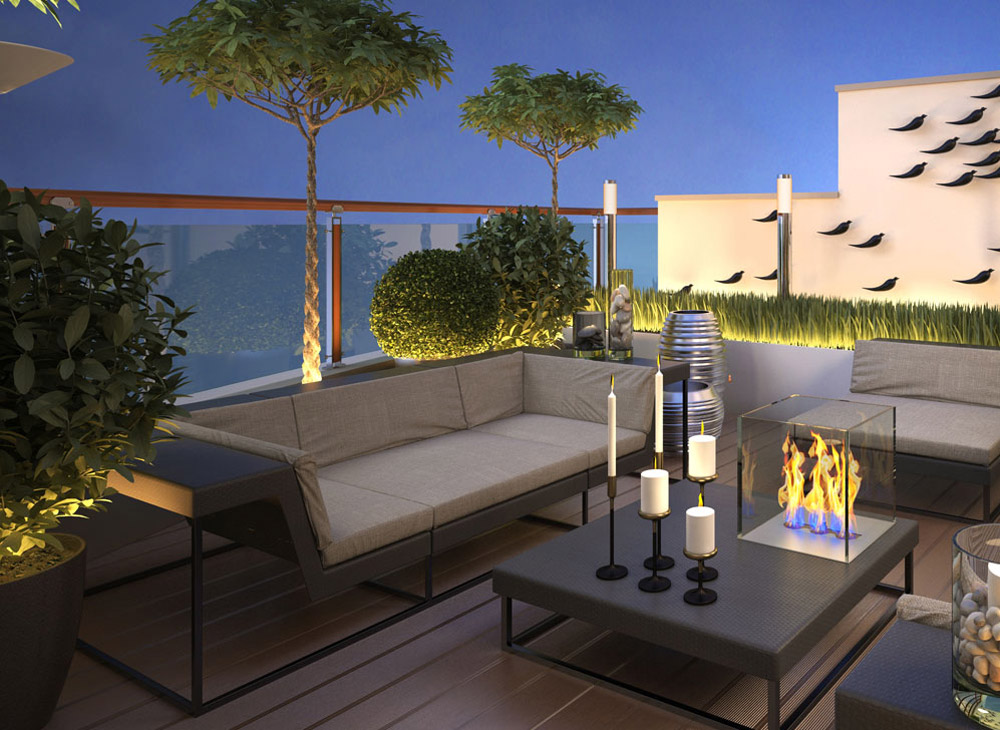 Because weight restrictions provide another area of concern in creating successful roof gardens, we would recommend the consultation of a structural engineer to come and check the load the terrace can bear.
Choose the right plants for the right place: A roof garden or a terrace has its own microclimate. It is challenging environment in which to plant: special consideration of sun, extreme temperatures, shade, wind and exposure are required.
Optimize the irrigation of your plants: As plants grow in containers , they are completely reliant on rainfall and artificial irrigation.
Maximise your space: Every little space require huge attention to details : accurate dimensions and design, carefully chosen colours and materials and plants which provide year round interest. There is no place to hide.
Enhance your space with lighting: Lit at night, your terrace will be beautiful to look out into from inside, extending the perceived space of the property.