Victorian Front Garden in Barnes
Victorian mosaic Path
The owners of this Victorian house in Barnes wanted to enhance their front garden.
The existing Cotinus was dominating the space and casting shade into their living room. The local council gave the permission to remove it.
A new brick wall matching the brick bond of the house has been built. The Victorian mosaic path with a black and white cherckerboard pattern reflects the style of the house.
Reclaimed blue clay Victorian garden tile edging all around the beds and path brings adds to the Victorian style of the garden.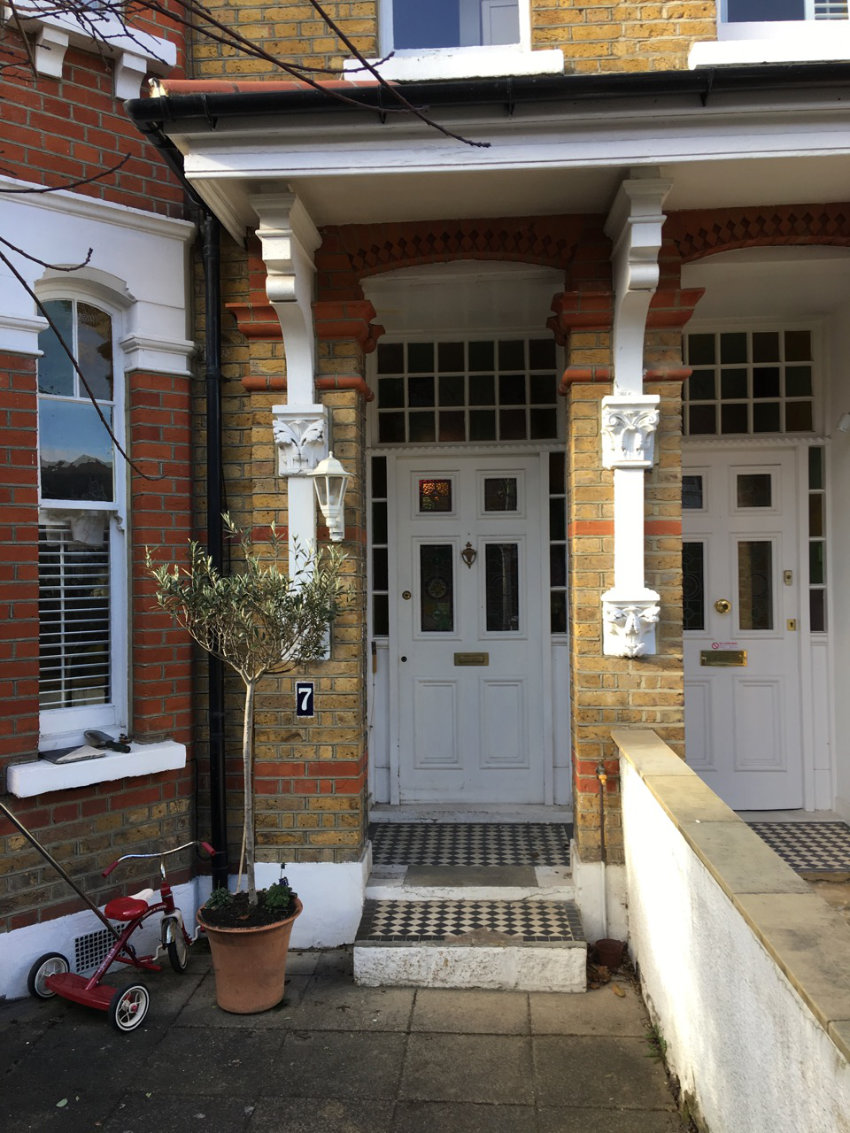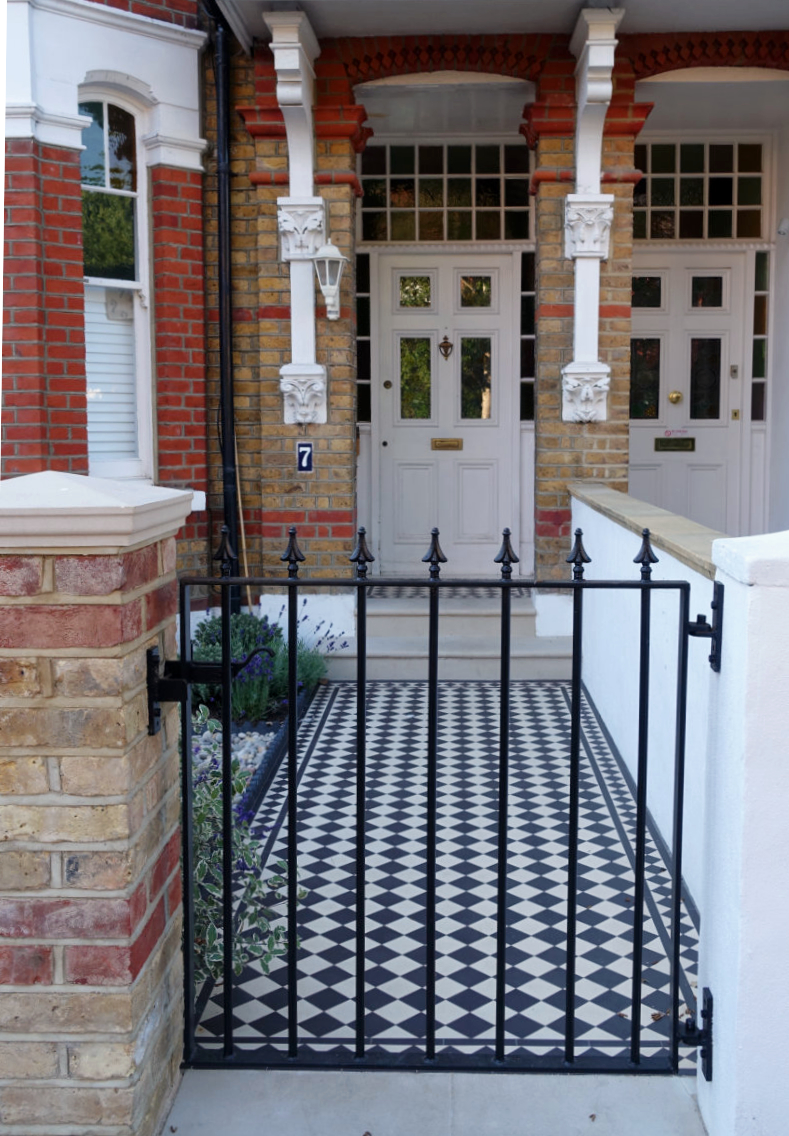 Mediterranean style planting
Although irrigation was put in place to help with the establishing of the plants, the owners wished to have a low maintenance informal planting that could sustain the south facing aspect.
The wavy edged gray-green leaves of Pittosporum tenuifolium Elizabeth soften the spiky form of the Phoenix canariensis.
The path is edged with a repetition of lavander and Hebe Red Edge which blue grey leaves margined with red reflect the colour of the rest of the planting.