One in seven homeowners claim their garden has added more value to their home than they have ever invested.
Survey by Home Retail Group, 2013
A professionally designed and well maintained garden makes your property stand out from neighboring properties and increase the price of your house. A nice, well-kept garden can add 20% to the value of your home. The easier it looks to maintain also contributes to the desirability.
The availability of outdoor space is at a premium when selling your house.
"2/5 of Britons refuse to choose or consider a home unless it has a sufficient garden" Survey by Home Retail Group, 2013. Londoners value outdoor space, and that includes balconies and roof terraces.
According to Peter Rollings, the chief executive of London estate agents Marsh & Parsons, "A garden that has been landscaped can add value and a wow factor to a house. However, maintenance can be an issue and a town garden that contains grass will need a mower and a shed in which to lock it. A low-maintenance patio may be just as desirable."
So you need to consider what you want to use your garden for and what type of buyers it might attract when it eventually is on the market.
For instance, most young professionals would likely be looking for a low maintenance garden for al-fresco dining with friends or for a safe environment where the kids can play.
Incorporating lighting, patio heaters and comfortable furniture will be worth a lot in terms of adding potential value to a property. It will also extend the amount of time you can spend in your garden.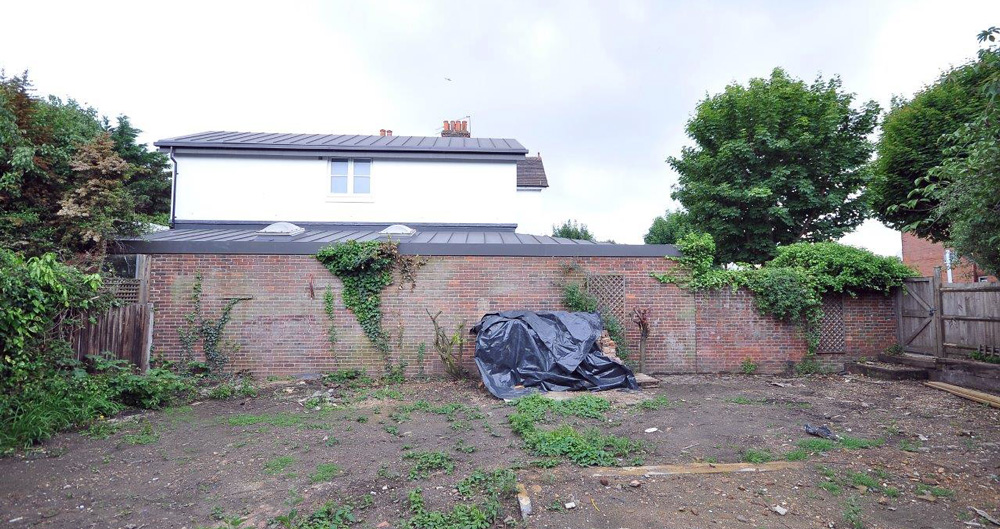 Before / After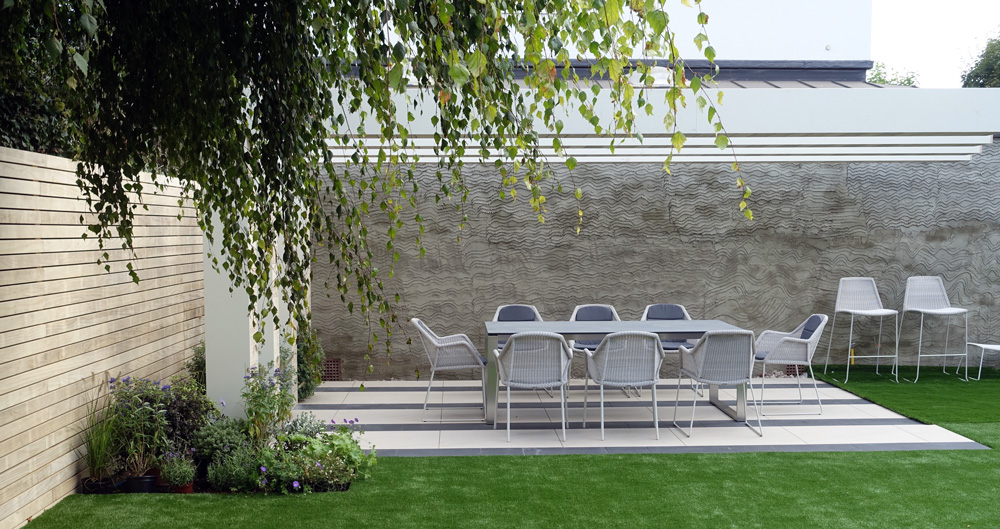 A heated covered terrace can become the extra room you can use throughout the year.
You might want to have a BBQ area on one-end and seating / eating area on another – a shed on a different end. Setting defined spaces can help buyers picture themselves doing the specific things that section of the garden brings to mind.
Buyers are likely to pay more for more space.
At Square Garden Design, we are anxious to make the most of the space you have available while increasing the value and the salability of your property.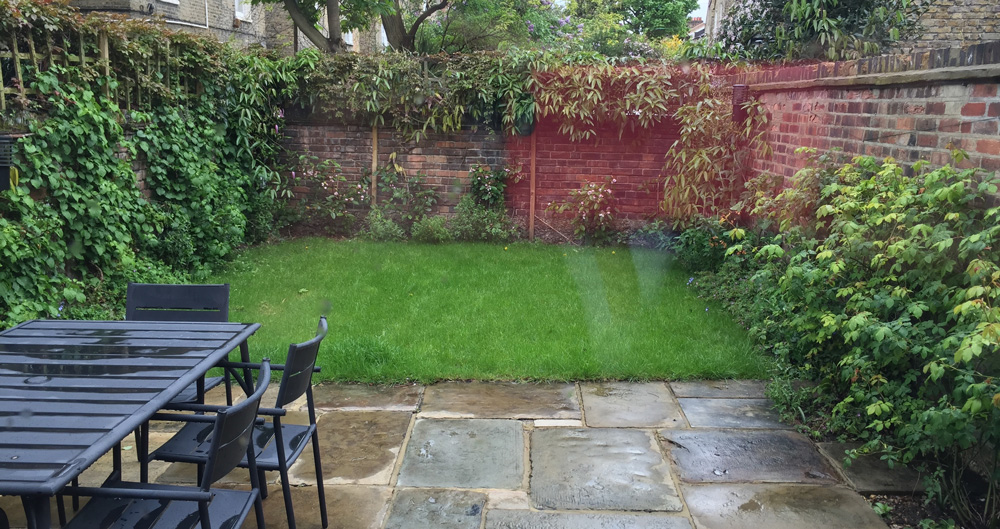 Before / After